Pirobouw
Pirobouw has been market leader in the production of light, insulating mortars and the associated raw materialssince 1969: EPS granules and vermiculite. Polystyrene packaging waste (EPS) is recycled by Pirobouw as a raw material for insulation products. Vermiculite is an ore that is extracted in open mines and is expanded by Pirobouw at high temperatures.
Our insulation products are durable and high-quality building materials that have been prominent in the demanding and continually evolving construction market for 50 years.
Pirobouw has also been a manufacturer of fire-resistant spray plasters since the early years.
Pirobouw is a family business, started in 1969 by Wilfried Vermeiren in collaboration with J. Cipin. Together they developed the system of insulating mortars and later also the Pirotherm system. Twin brothers Jo & Kris Vermeiren took over the management of the company in 1997. Since 2018, Julie & Frederic, the 3rd generation of the Vermeiren family, have reinforced the team.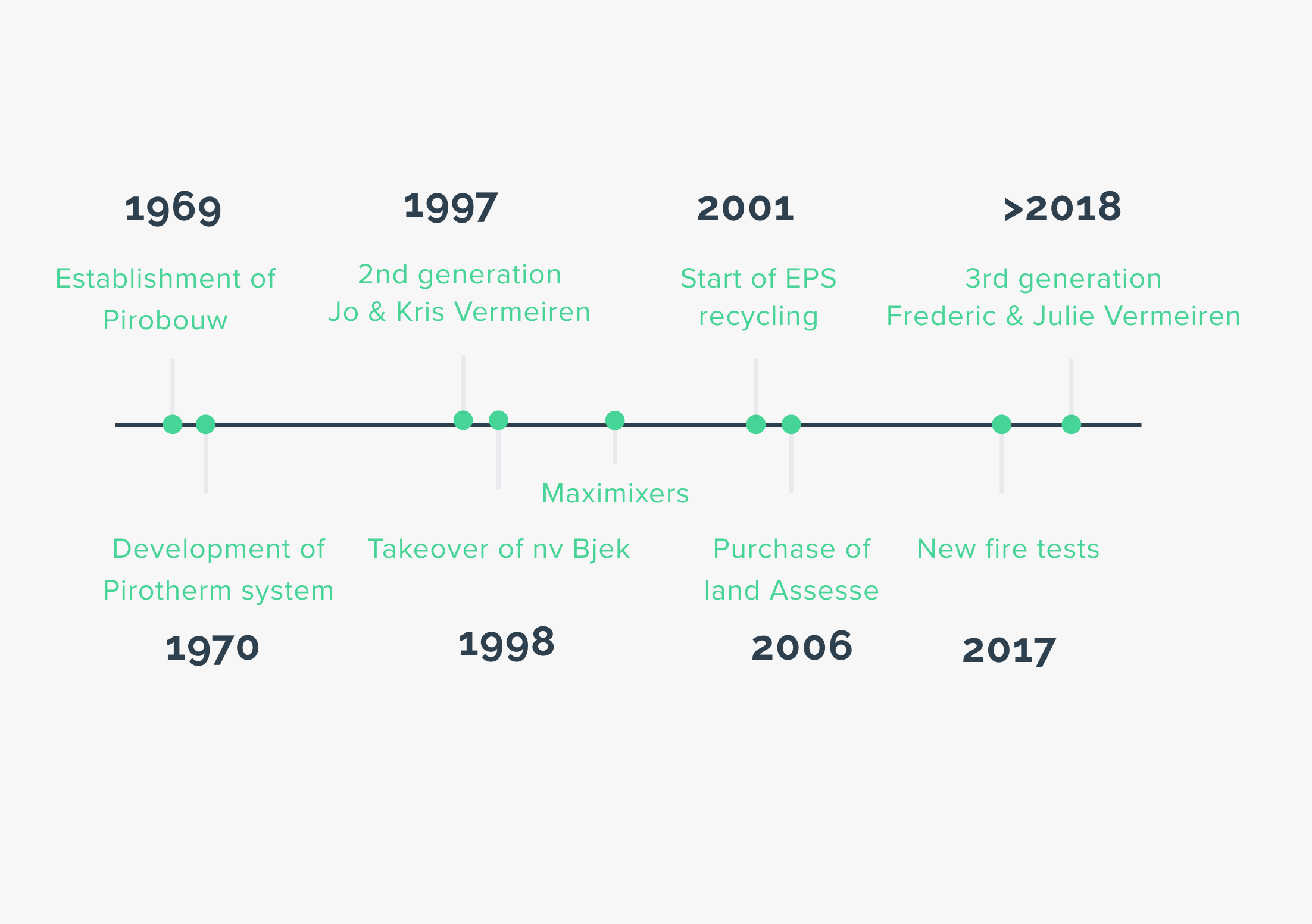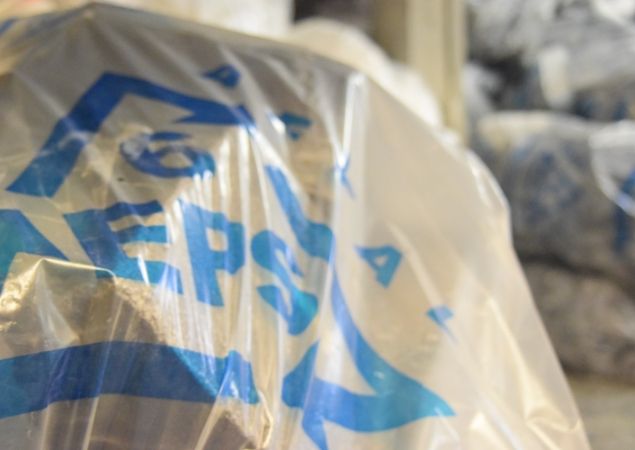 EPS recycling
The climate, sustainable construction and the reduction of waste are much-discussed issues today. Pirobouw has been recycling EPS waste, collected through recycling parks, electrical tradesmen and the industry, since 2001.
Vermiculite
Vermiculite is a natural mineral, a magnesium-iron-aluminium-silicate, which expands approximately 10x in volume when heated between 900 and 1200 degrees. This process of heating in which the granules are 'inflated', similar to making popcorn, is called expansion.
3x sustainable with Pirobouw
Environmental awareness
Due to the  lower weight than a sand-cement screed, the transport of insulating mortars is less burdensome to the environment.
Additionally, when insulating mortars are installed, no gases are released that can be a nuisance or harmful to those handling the product or the environment.
Reuse of EPS waste
Over 90% of the volume of Isobet/Styrobet consists of recycled EPS granules from processed EPS waste.
This means a reduction of the EPS dump; EPS waste is usually regarded as a problem waste that is often still incinerated.
Protecting natural resources
The reuse of EPS waste also means less use of natural resources as opposed to, for example, sprayed foams, for which new raw materials must be used.